Packaging trends in 2018.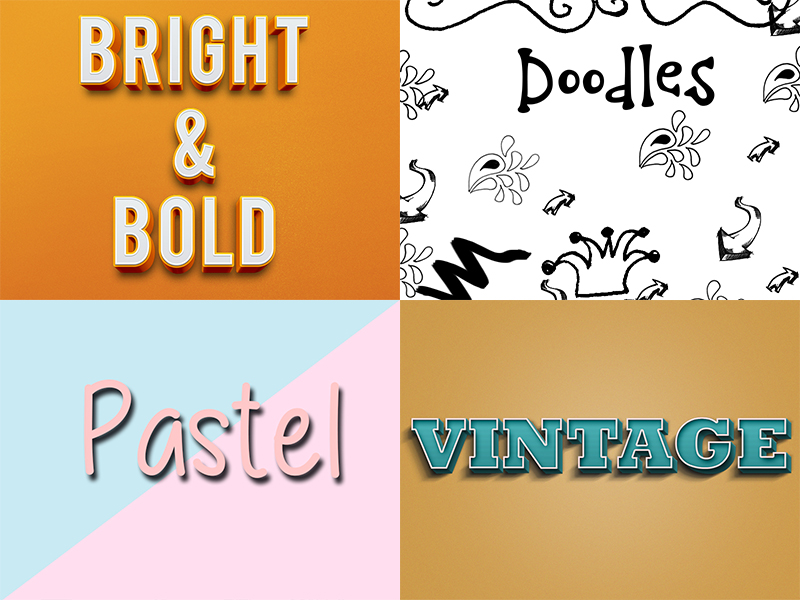 New year! New packaging!
Keep up to date this year with our tips on packaging trends for 2018. From pastels to bright and bold colours, below are the top 5 trends which are taking 2018 by storm.
Pastels
Pastels have been on the trend list for a few months now, but 2018 is the time for pastels to step up. This colour theme works so well within packaging because it evokes relaxation and calming effect on the consumers. Pastel colours also offer a new fresh feel to your packaging, which will draw in the consumer.
Keep it simple.
The famous saying 'Less is more' relates to packaging in 2018. With clear plastic packaging, your product does all the talking, so there is no need for masses of information and images. The style itself is clean and straight to the point which gives the consumer not much to think about when purchasing a product.
Doodles.
Everybody loves to doodle and that's why this trend will help connect your product with your consumer. This trend really brings out the fun in any design and suggests the product is authentic and pure. This trend also works when targeting adults, as it helps remind them of their younger days, when they were once carefree and loved to doodle.
Bright and Bold
Bright colours and bold graphics text is a great way to make your packaging jump out to the consumer. Having fun and experimenting with different styles of typography, matched with vibrant colours can make your packaging truly unique.
Vintage
Vintage style packaging is creeping its way into our 2018 top trends list, the key is it find the right balance between the ages. This trend brings back memories to the older consumer and brings out originality for the younger audience.
HLP Klearfold can print a range of design effects onto recyclable plastic packaging. Please contact us by one of the options below and find out how we can help you with your artwork.