HLP Klearfold are the world's largest producer of innovative & environmentally friendly printed plastic/acetate packaging

HLP Klearfold can reassure you that the PET plastic we supply is 100% recyclable



Unparalleled Print
Technology

Nearly 50 Years of
Market Leadership

High Quality
Customer Service
Visualise the Future of Your Brand with the UK's Premier Supplier of Clear & Printed Plastic Packaging
As a global supplier of small custom lid gift boxes and clear printed packaging, we are constantly looking for inventive ways to support you or your client. Trust in HLP Klearfold to supply you with solutions for high-quality packaging & boxes in a fast turnaround time.
Give your image the best representation with custom, clear lid & plastic gift boxes
HLP Klearfold is a global supplier with production facilities in China; we have global technical account managers on hand to help you on your packaging journey and we can trade in multiple currencies. All of our machines are up to date and well maintained to ensure we produce packaging of the highest quality at affordable prices. Our operations are structured to accommodate an extensive range of custom product packaging services, from cosmetic packaging, small toy packaging, to transparent gift boxes.


Here at HLP Klearfold we are devoted to doing our best to reduce our carbon footprint and make the world a cleaner place!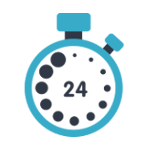 Detailed Quote in 24 Working Hours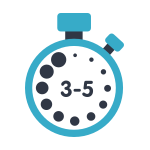 Clear CAD Samples in 3-5 Working Days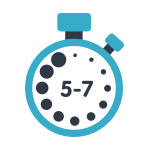 Printed Samples Within 5-7 Working Days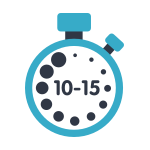 Full Production Within 10-15 Working Days
"HLP have been efficient and proactive, particularly in meeting deadlines & their added support on design & technical. Marie and her team strike just the right balance between being a flexible, easy to deal with UK firm yet having all the key strengths, attributes and rigour necessary to support a growing start-up. I am particularly indebted to Eamon and his team who this year committed to and successfully executed a perfect packaging solution!. A tremendous achievement & a company we are proud to partner with."
"Since working with HLP we have been delighted with the service we receive and the quality of their products. The UK Team is always ready to help when we need advice and nothing is ever too much trouble. I have no hesitation is recommending HLPKlearfold for your packaging needs."
"We've been clients of HLP Klearfold for years and all our comments are positive: the quality of their products, which provide image to the final packaged product, customer service, responsiveness, manufacturing flexibility and personal attention that facilitates and speeds up any need or new project. I can assure you that having them as a supplier is a peace of mind when it comes to developing real and viable proposals and alternatives, maintaining quality and continuous improvement, rapid sampling processes, immediate reaction to any urgency, all at competitive prices and contrasted in the market. We can only thank your know-how and Quality, from my position as Packaging Manager of the company that I represent."
"Osan has worked with HLP for many years now, and every season we work together seamlessly to create something really exciting! HLP always brings ideas to the table, providing not only excellent customer service, but allowing us to collaborate with a highly skilled team of experts in the packaging field. We hope to continue working with HLP for many years to come."
"We have previously worked with HLP Klearfold on a project which they helped with from the initial idea all the way through to production. HLP Klearfold are reliable and very friendly which makes the whole process enjoyable as well as productive. Their skills in problem-solving is a huge positive as we achieved the main goal for our packaging with no issues. HLP Klearfold is our number one choice for our packaging needs."
"It has been great working with HLP Klearfold. The team has been wonderful and extremely helpful from design to production and provided great help with our packaging design (great creative input on the artwork as well) and were very flexible with delivering our packaging in the UK and in China as and when we needed this"
"We have used HLP Klearfold's services for many years now, we find not only their prices competitive and packaging first class but their ideas are both innovative, creative and contemporary"
Our trusted clients benefiting from custom, clear lid gift boxes
We pride ourselves on building a strong and open relationship with all our clients to ensure the outcome of the packaging fulfils their objectives and exceeds their initial expectations. As suppliers, we work closely with them to make sure the outcome of the packaging is exactly what they want. We not only offer our state of the art technology and packaging, but we also provide our clients with all the background knowledge and information to enable them to achieve their goals. We produce the highest quality, small clear plastic boxes, using environmentally friendly, box grade plastics. HLP Klearfold will support you and your packaging with our unmatched structural design expertise. Our design teams understand how to collaborate closely with customers to develop small, clear lid plastic packaging & boxes. Here at HLP Klearfold, we pride ourselves as suppliers on our market leading small plastic box production capacity.

Get your phone product noticed this year with the help of HLP Klearfold! HLP Klearfold have technical account managers and a design team on hand to match.
HLP Klearfold's bespoke packaging!
Bespoke packaging is the way to get your product noticed in a sea of products and packaging. HLP Klearfold can supply bespoke, sustainable clear lid packaging for your product. Read our blog to find out more.

Bespoke clear packaging for your Vape products
Make sure your vape product is packaged in a secure, attractive packaging. Read our blog to find out how HLP Klearfold can support your products.
Discover The Future
The world leader in Soft Crease RF (radio frequency) creasing technology