Bespoke stationery product packaging.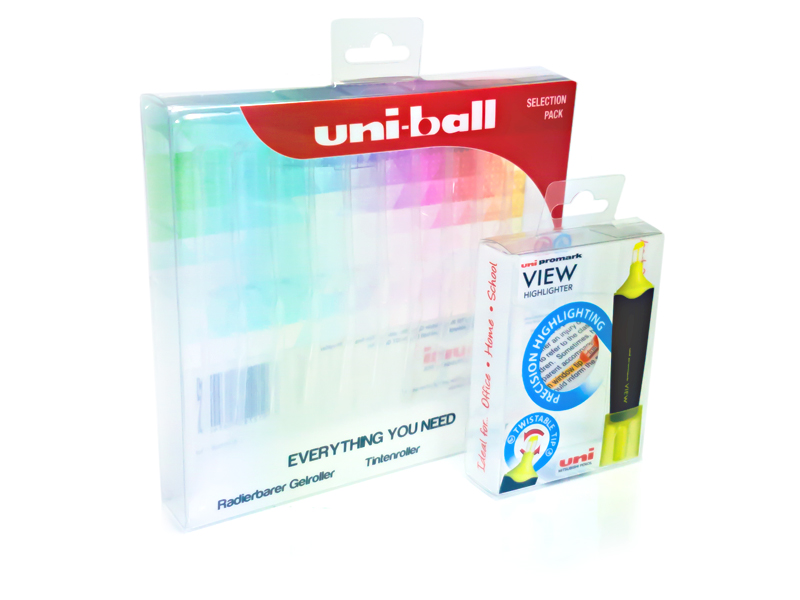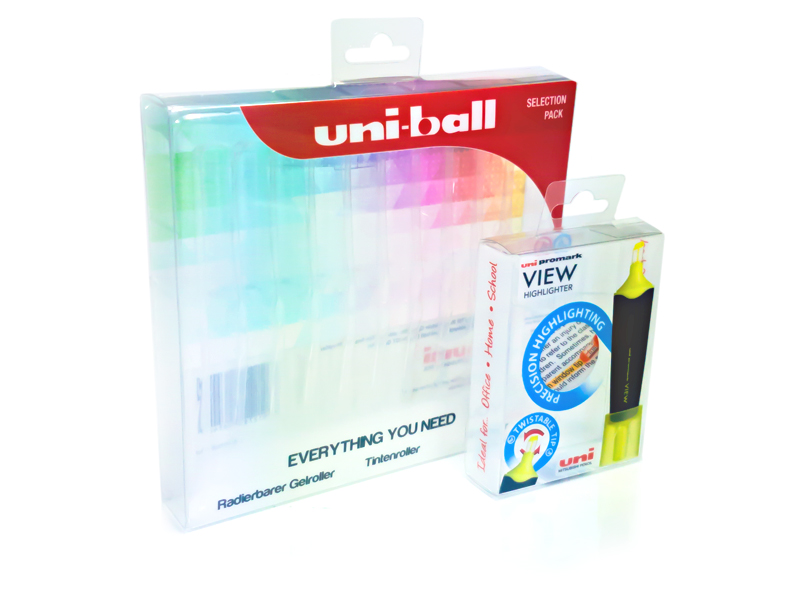 HLP Klearfold can create customised stationery packaging for any size of product. From small stationery like highlighters to big stationery items such as pen sets. No matter what product you want to package, HLP Klearfold can give you a helping hand from start to finish and provide you with the highest quality clear packaging there is on offer.
How can HLP Klearfold supply you with the best transparent packaging for your stationery product?
HLP Klearfold does not only offer their state of the art technology RPET folding boxes but also provides you with all the knowledge that is needed to help you achieve your goals. Whether it is the type of glueing, printing, folding, erecting, transportation or even the fine-tuning of the material specifications, HLP Klearfold is your one-stop-shop on the way to further success.
Our technical account managers will make the whole process of organising your clear packaging easier and can offer you advice on design input, and options to allow you to make the right choice for your stationery products.
HLP Klearfold has a wide range of design effects and experienced, talented graphic designers on hand to help you with the design and structure of your packaging.
Not only do HLP Klearfold have the standard design aspects for your transparent packaging but we also have a wide range of special effects that we can add to your packaging. Effects that will make your packaging really jump out to the consumer. Metallic and Refraction are both very popular and work well to make your stationery product packaging stand out:
Metallic:
Our metallic design effect gives your packaging an elegant feel, enriching the colour of your clear packaging and making sure your packaging is one of a kind.
Refraction:
Our refraction design effected creates a veined appearance on your transparent packaging, this effect gives an extra bit of shine on your packaging which helps to grab the consumers eye. Refraction is also very hard to replicate so prevents other companies from imitating your stationery product packaging.
HLP Klearfold can design and structure bespoke packaging for all stationery products:
• Christmas stationery packaging
• Stationery set packaging
• Kids stationery packaging
• Office stationery packaging
• Drawing stationery packaging
• Arts and craft stationery packaging
For further information on how HLP Klearfold can help your company and your stationery product packaging give us a call today!