The shape and lock for your packaging.
Trust HLP Klearfold to package your product in the finest way, whether you want a standard or a bespoke shape. Not only is the shape important when it comes to your packaging but there are also many ways it can lock into position, keep reading to find out what shapes and locking mechanisms HLP Klearfold can offer.
We offer a wide range of shapes to package your product in, these shapes can be mass-produced in a short amount of time to give you the highest quality in quick turnaround times. HLP offer a range of pillow packs and folding cartons in standard shapes and sizes but also offer bespoke shapes if you would like a unique feel to your packaging

Here at HLP we are devoted to doing our best to reduce our carbon footprint and make the world a cleaner place!

Most Popular Locking Methods
Crash Locks
Crash locks are the preferred choice when it comes to locking mechanisms, with this lock the boxes can be erected by both hand and machine applications. Auto-bottom/crash locked cartons are quick and easy to set up by hand, which can significantly save you up to 30% of your labour costs.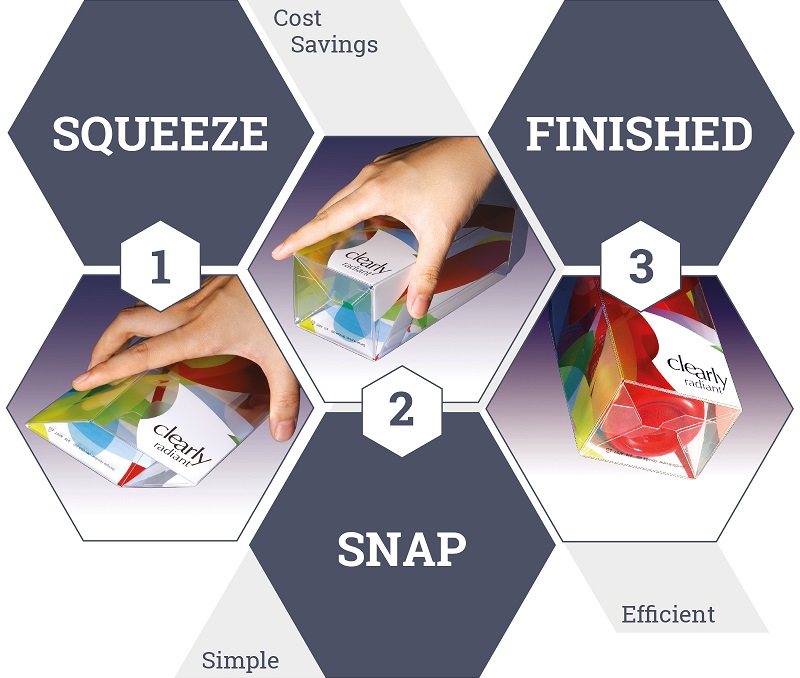 Cut labour costs by 30% today!
Other Popular Locking Methods
Tuck Locks
Suitable for most shapes, easily pushed through machines.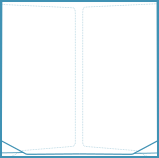 Envelope Locks
Quick, easy and very simple to handle.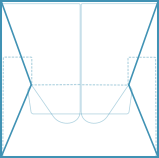 D Locks
Strong and can be applied to many shaped boxes.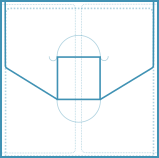 Crash Locks
Quick and easy to erect by hand or by machine applications.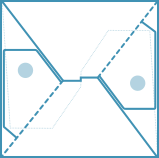 InSight® and InSight Slider®
To show our dedication to the clear/transparent packaging market we have added the award-winning InSight® and InSight Slider® packaging formats to our transparent packaging portfolio. Insight sliders combine printed plastic/acetate sleeve and fold-over vacuum-formed trays to create a modern and stylish visual packaging with a non-traditional geometry. The unique locking feature provides package security and tamper-resistance without the need for sonic, RF or heat sealing. A tear strip can be added to the package for easy opening.
Thermoforming plastics and folding cartons
HLP Klearfold manufactures stand-alone thermoformed packaging like blisters and clam-shells, as well as vacuum-formed trays to be used as inserts in clear plastic boxes. We also pride ourselves on the quality of our folding cartons, which can provide a strong visual for your product and it can be created with a wide range of materials. You can also add special effects onto the folding carton to truly make sure your product stands out.
Discover The Future
The world leader in Soft Crease RF (radio frequency) creasing technology