Bespoke, recyclable pet food packaging.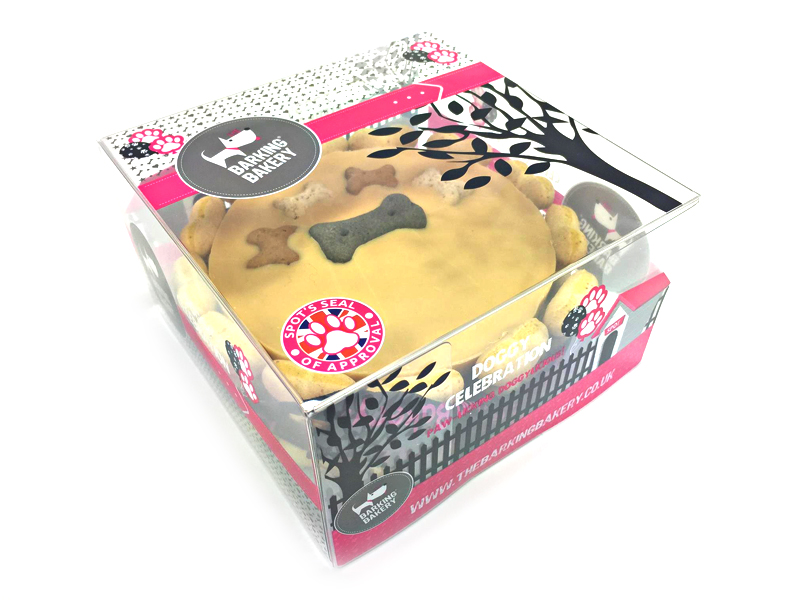 HLP Klearfold can make sure that your pet food packaging stands out of the crowd. Bespoke packaging can truly make your packaging stand out. Having unique packaging on the shelves will guarantee the attention of your target market. HLP Klearfold provides clear packaging which not only draws people in with the wide range of design effects we have, but also allows the consumer to see your pet food product first hand, eliminating any doubt about the product itself.
Making sure that your product is in recyclable packaging is very important. HLP Klearfold offers PET packaging materials which are all recyclable. Not only is our clear packaging recyclable but has excellent clarity, and with our many design effects added HLP Klearfold's clear plastic packaging is the best there is on offer.
As long as the pet food is already wrapped HLP Klearfold can create packaging for a number of products:
– Pet treat packaging
– Pet food packaging
– Pet biscuits packaging
– Party pet food packaging
– Cat treat packaging
– Dog treat packaging
– Big and small animal pet food packaging
And much more…
Our customer services
HLP Klearfold are proud of the high level of customer service we supply to our clients. We are passionate about satisfying customer's needs to the best of our ability. Our technical account managers will work with you to carefully map your packaging needs and match them with our capabilities.
We understand and appreciate the unique needs and demands that different businesses have, and our experienced technical account managers will give those needs their utmost attention. Our technical account managers will make the whole process of organizing your transparent packaging easier and can offer you advice, design input and options to allow you to make the right choice for your products. We can also help you further with the design input using our in house highly skilled graphic designers who have a construction design background. They can supply you with mock ups and designs that will truly highlight your product.
Get in touch today to find out how HLP Klearfold can make your pet food product stand out from the rest!